Global Affiliates
The Decolonizing Sustainability Study Group also receives the support of researchers from other affiliations. See below a list of our amazing global affiliates:
Dr Prakash Kashwan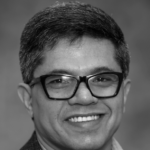 Dr. Prakash Kashwan is an Associate Professor of Political Science and Co-Director of the Research Program on Economic and Social Rights, Human Rights Institute, University of Connecticut, Storrs. He is the author of the widely reviewed and acclaimed book Democracy in the Woods: Environmental Conservation and Social Justice in India, Tanzania, and Mexico (Oxford University Press, 2017) and a Co-Editor of the journal Environmental Politics.
Prof. Chukwumerije Okereke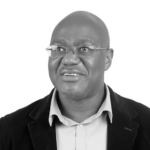 Chukwumerije Okereke a Professor of Global Climate and Environmental Governance and Director of Center for Climate and Development at Alex Ekwueme Federal University Ndufu-Alike Nigeria. Professor Okereke's work is devoted to understanding the mix of policies, strategies, and institutional arrangements that can help to address climate change and natural resource degradation in Africa in the context of sustainable development and Africa's structural economic transformation. He brings a unique perspective that emphasises connection across scales of governance – from local through national to international dimensions. He has extensive experience in managing complex projects in the interface of governance, climate mitigation, adaptation, and low carbon development in various locations in Africa and around the world. Professor Okereke adopts a rigorous and methodical approach to the delivery of projects, which integrates stakeholder engagement, communication, innovation, effectiveness analysis, monitoring and evaluation, and climate change mainstreaming
Dr Michelle Scobie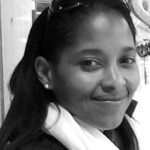 Michelle Scobie, PhD, LLB, LEC, is a lecturer and researcher at the Institute of International Relations at The University of the West Indies (UWI), St. Augustine and Co-Editor of the Caribbean Journal of International Relations and Diplomacy. She has practiced as an attorney at law in Trinidad and Tobago and Venezuela. She was the first corporate secretary of the Trinidad and Tobago Heritage and Stabilisation Fund. She is a member of the Caribbean Studies Association, the International Studies Association, the University of the West Indies Oceans Governance Network, the Earth System Governance Global Research Alliance, the Future Earth Ocean Knowledge Action Network and the International Studies Association. Her research areas include international law, international environmental law and developing states' perspectives on global and regional environmental governance. Her most recent book: Global Environmental Governance and Small States: Architectures and Agency in the Caribbean.